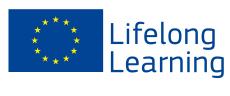 Diclaimer: From 2012-2014 this teaching module was funded with support from the European Commission (Lifelong Learning Programme, Erasmus Intensive Programmes). This website reflects the views only of the author, and the Commission cannot be held responsible for any use which may be made of the information contained therein.
GRiM (Global Legal Research and Information Management) is a ten day intensive study programme (winter school). It is organised under the roof of the European Academy of Legal Theory and offered by the University of Stockholm in co-operation with
Freie Universität Berlin
Université Libre de Bruxelles – ULB
University of Lucerne
Jagiellonian University Cracow
Goethe-University of Frankfurt/Main
EUI Florence and University of Bologna
Globalisation and Legal Theory PhD programme (Univ. of Antwerp, Glasgow, and Tilburg)
The next GRiM Winter School takes place in February 2017 at Stockholm University.
Participation
Participation in GRiM is open to all postgradaute law students (after having obtained a basic degree in law: LL.M.-students, PhD research students in law).
Successful applicants are expected to attend all parts of the module programme during course weeks in Stockholm and actively contribute to course exercises and discussions.
Costs
Participants will be asked a moderate tuition fee and have to bear their own travel and subsistence costs.
ECTS
Participating students may ask for academic recognition of the GRiM course credits at their home university (an ECTS transcript will be issued by the University of Stockholm); GRiM comprises 4 ECTS credits.
Online Platform
The course is guided by an online e-learning platform (OLAT). Access rights for the online GRiM course will be granted to successful applicants.
Applications
Applications have to be made directly to the GRiM host university in Stockholm (application forms for the next 2017 intake will be available in due course).
For further information please contact the GRiM programme office at the University of Stockholm: